sustainable Travel at its Finest – Visit Järvisydän!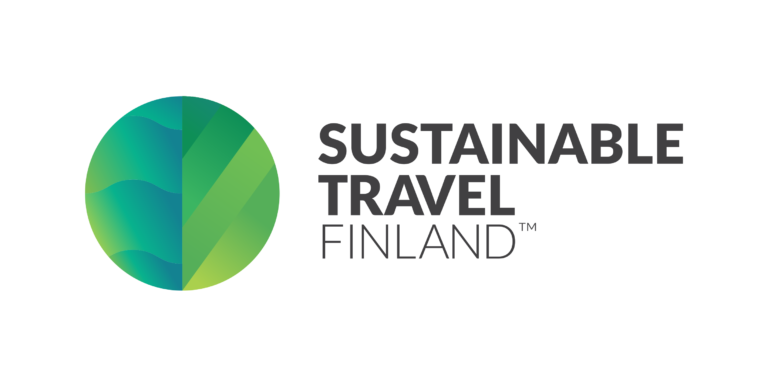 Travel to Porosalmi first became possible in 1658, when the Russian and Swedish rulers agreed on opening the Karelia road through Finland. It was stipulated that a location suitable for changing horses and accommodation for travellers be established along the way. These inns also functioned as postal offices at the time. Nowadays, one of those inns is flourishing – the Hotel & Spa Resort Järvisydän. Markus Heiskanen and his family are the 11th generation to operate a guest house at the same location.
Our unique environment is extremely important to us, and we take extra care to maintain it. The surrounding nature is considered in all our actions. After all, we are in proximity to the wonderful Linnansaari Natural Park, surrounded by the water which is home to the Saimaa Ringed Seal. We take care to maintain the diversity of nature by requesting our guests to keep on paths when wandering in nature and we take extra precautions preserve our surrounding areas in their natural state. Our investments into environmental issues have been recognised, for example, by being awarded the official ecolabel of the Nordic countries: the Nordic Swan Ecolabel. The Nordic Swan label communicates to all that Järvisdän is every bit as environmentally friendly as it should be.
Effective June 2021, Hotel & Spa Resort Järvisydän was awarded the highly respected Sustainable Travel Finland label. The programme offers a model which travel businesses and destinations can adopt to facilitate the systematic incorporation of sustainable methods into their regular business operations.
The STF travel label is granted to travel businesses and destinations which have successfully completed the Sustainable Travel Finland programme and meet the specific criteria for issuance of the label. Read more about STF label!
Environmental friendliness is present in everyday life at Järvisydän; even though it may not be readily apparent to the outsider. Heating is produced by geothermal and solar energy and we use electricity that is produced from renewable energy sources. Only environmentally approved products are used for cleaning. We employ a comprehensive recycling programme at Järvisydän and our guests at both the hotel and villas can recycle their waste. The food we serve in our restaurants is responsibly produced and we let our guests know the source of our main ingredients when presenting our menus. We use Finnish ingredients whenever possible and we especially favour serving fish caught from Lake Saimaa.
Read more about how sustainability has been considered at Finland's most ecological Lake Spa.
The vibrancy of our home region and respect for the unique local culture is of paramount importance to us. We want our region to be a good place to live and visit – now and in the future.
Our staff is trained in environmentally friendly operations and issues related to the Nordic Swan Ecolabel. They are also directly involved in increasing the development and implementation of sustainable actions.
The Nordic Swan Ecolabel drives us to integrate environmental issues more comprehensively into the structure of our business.
We welcome everyone to be our guest, disregarding their gender, age, nationality, ethnic background, sexual inclinations, physical impairments, religion, or political views.
Public transport to Järvisydän includes trains and buses. When arriving by train, the nearest railway stations are in Savonlinna, Varkaus, Pieksämäki and Mikkeli. When arriving by bus, the nearest bus stop is a 3 km distance from Järvisydän, the bus station is 10 km away in Rantasalmi and the nearest bus stop when arriving from the Helsinki direction is Hiismäki, approximately 20 km from Järvisydän (on the Juva-Savonlinna route).
Bistro's carbon compensation – Stripe Climate
We donate part of every mobile food order amount to carbon compensation program, Stripe Climate. Read more!
Etiquette in the national park and Everyman's Rights
When visiting the Linnansaari National Park, you are in the home waters of the Saimaa Ringed Seal and the Saimaa nature is at its best here. Familiarise yourself with the national park rules and security tips here: Instructions & Rules in Linnansaari National Park.
Check out the Outdoor Etiquette before visiting the National Park.
Ecological sustainability
Our buildings have been constructed primarily from wood and stone.
We have used recycled materials whenever possible in construction.
We use solar and geothermal power as our source of energy.
All our Scenery Suites, Kota Suites and Villas feature air source heat pumps for enhanced comfort.
Our guest rooms are equipped with bins for recycling different types of waste.
The temperature in our rooms is set to a comfortable 21°C.
We continuously monitor food waste in our restaurants and strive for minimum waste by encouraging our guests to take only as much as they will consume at the buffet.
We favour the use of Finnish products and ingredients.
We offer our guests the purest local water.
Our napkins are produced from eco-friendly approved material and the fabric napkins set at our dinner table have been produced from recycled plastic bottles.
We separate and recycle biowaste, glass, cardboard, and metal in our restaurants.
The snacks we offer on our excursions are served on eco-friendly natural fibre composite dishes fabricated by Kupilka.
We provide charging facilities for electric vehicles.
Sociocultural sustainability
We nurture local culture and preserve it by sharing and telling stories, ensuring that ancient knowledge and cultural heritage is transferred to future generations. We share knowledge about the Finnish sauna culture to our international guests.
We offer our guests traditional Finnish and Savonian food prepared by smoking or charring. Many of the dishes we serve feature freshwater fish and venison.
We work in close cooperation with local businesses. We offer local products and souvenirs in our gift shop.
We invest in the well-being of our staff.
Financial sustainability
We are open all year round, which enables us to offer stability when recruiting staff and also ensures steady maintenance of our buildings.
We favour long-term employment contracts with our staff.
We prefer to employ local residents when possible.
We buy and use local services and products whenever they are offered.
Our family business operates on the principle of sustaining the business for the long-term.
Ecology at the LakeSpa
Only natural materials have been utilised in the construction of our Lake Spa; fresh water from Lake Saimaa (in outdoor pools), natural stone, and sinker logs that date back to more than 500 years. Our spa is heated ecologically, by a combination of lake water/geothermal and solar energy.
Ecology at our spa
At Finland's most ecological spa, solar power is used as the primary energy source for six months of the year. Solar power is used to produce electricity from April until the end of September. Solar energy is used for as long as the sun shines, even during the month of October. 75% of the spa's energy requirements can be fulfilled through solar power.
We make use of geothermal energy in the heating of our facilities. Geothermal energy is gathered by approximately six kilometres of piping buried underground and an additional four kilometres of piping set at the bottom of the lake. During the winter, heat is gathered from deep inside the ground and during the summer, when the lake water warms up, the warmer water is led back and stored underground.
The heat energy from the hearths in the Lake Spa is recovered and used to heat the shower water. An important feature of our ecological actions is maintaining the water at a moderate temperature. All our pools are maintained at a constant temperature of 31 °C.
Infrared light is utilised in purification of the pool water, decreasing the amount of chemicals required for water purification.
In adherence to requirements of the Nordic Swan Ecolabel, the spa features LED lighting controlled by motion sensors. We do not use disposable plastic dishes at the Lake Spa and all refuse is strictly handled according to waste disposal legislation. Laundry is handled by an outside service provider who upholds all prevailing environmental requirements.
Ventilation of the Lake Spa is automated, lowering the air intake when the spa is closed, thus decreasing energy consumption.
Nature is of utmost importance to us!